Basic introduction to vinyl trifluoride
---
Do you know what vinyl trifluoride is? What does it do? I believe that most of you do not know anything about these questions. However, you should not be too anxious, as this article will mainly tell you about the knowledge related to vinyl chloride trifluoride. If you are also interested in this topic, then look down with me, I hope you can bring some better help when choosing after seeing it.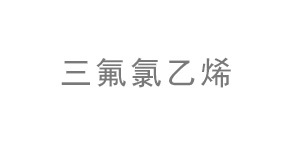 Although trifluorochloroethylene is used in many industries today, most people are still unfamiliar when they see it. Therefore, the first thing we need to know before using it is that vinyl trifluoride is an organic compound with the chemical formula C2ClF3, in fact the product is now it is mainly used in the preparation of polyvinyl trifluoride resins and fluoroelastomers, also fluoroplastics and fluoroelastomers. In addition to these, it is also a raw material for refrigerants, flurochlorinated lubricants and anaesthetics. I'm sure you'll understand if you explain it this way. If you don't think of vinyl chloride trifluoride, you can read it carefully. There are many things to be aware of when using vinyl trifluoride. For example, if you have frostbite, first wash the skin with warm water and then apply frostbite ointment so that you can wrap it with sterile sand cloth. Seek medical attention. Remove and isolate contaminated clothing and shoes. Now our company is committed to the expansion and development of domestic and international markets, using online internet e-commerce platforms and offline physical sales in two ways in parallel. Nowadays, we are also making our products available in all provinces, cities and autonomous regions of the country, and our products are not only sold in the domestic market
If you accidentally come into contact with liquefied gas while using vinyl chloride trifluoride, soak the contact area in warm water to re-warm it. Keep the patient warm and quiet. Or it may cause delayed reactions on contact or inhalation. Ensure that medical staff are aware of the PPE for the substance and take care of their own protection. If contact with the skin or eyes occurs, rinse immediately with water for at least 20 minutes while the production process is closed. In addition, smoking is strictly prohibited at the work site. Entry into tanks or other high concentration areas must be supervised. There are some other important things to let everyone know here. For example, you should wear a gas mask if the concentration in the air exceeds the limit. Wear a self-contained breathing apparatus for emergency rescue or escape. When using vinyl chloride trifluoride, eye protection is also required, but generally no special protection is needed. We take responsibility for our customers and put them first to create a win-win-win situation. Now it is used as the main product of our factory. We would like to thank our new and old customers for their strong support, and we have ensured the reliability of the product quality while giving benefits to our customers.
The content of the above article is a small introduction to some issues related to the basic introduction of vinyl chloride trifluoride, if you are also curious, then hurry to see it, I believe it will certainly not let you down. That's all for today, I hope it will help you.
---
---
Talk to us about your needs

【WeChat Public】
---