How to choose a trifluoroethylamine manufacturer
---
Some basic information about trifluoroethylamine has been introduced in detail for you, now many customers also want to find a reliable manufacturer, so do you know which trifluoroethylamine manufacturer is better? On this issue next I will make a simple introduction for you, if you are interested, you may want to take a look at it, I hope it can bring you help.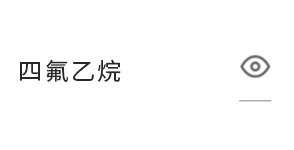 Among the many trifluoroethylamine manufacturers, if you want to ask which one is better? In fact, there is no unified answer to this question, because the definition of good is different in the hearts of different people, perhaps in the eyes of some customers they think that as long as it is established for a long time, the scale of the enterprise is good, while in the eyes of some customers, they think that the price is cheap is good, but in any case, we remind everyone that whether you buy trifluoroethylamine or other products are not to choose We remind you that whether you are buying trifluoroethylamine or other products, you should not choose products that are below the market price. These products are not guaranteed in terms of quality. The company is mainly engaged in the research and development, production and sales of new environmentally friendly refrigerants, new fluorine containing materials and their monomers, and fluorine containing fine chemicals. The types of products here are also relatively numerous. It can be seen that they have a wide range of products, such as trifluorochloroethylene, difluoroethanol, difluoroacetic acid, trifluoroacetaldehyde hydrate, etc. In this way, they can satisfy customers from different industries. If you want to order trifluoroethylamine it is totally possible to go with them.
If you are now bothered about finding a trifluoroethylamine manufacturer, then we suggest that you can place a visit here and I believe that you will not be disappointed. The trifluoroethylamine manufacturer is very focused on the technical research and development of products and materials, and the advantages here are also more and more, and also reflected in different places. We also see that their trifluoroethylamine company has always taken technological innovation as a development strategy, winning the market with product quality, relying on advantageous products to obtain benefits, investing a lot of money every year for new technology and new product development, independent research and development and mastered a series of core technologies. There are also more advantages here. For example, with the excellent product quality, production technology and high prestige in the industry, the products here have covered more than 30 countries and regions abroad and more than 20 provinces and cities in China. The brand has also been named as the brand of cultivation and development of Changzhou City in 2010-2012. This will be more reassuring when it comes to cooperation. A number of products have technical indicators that meet or exceed similar products abroad, becoming an alternative to imported products for domestic customers.
The above article is a very strong Trifluoroethylamine manufacturer that I recommend for you, I hope it can help the people concerned. If you still need to know more about trifluoroethylamine, you can browse the company's website for more information and thank you for watching.
---
---
Talk to us about your needs

【WeChat Public】
---